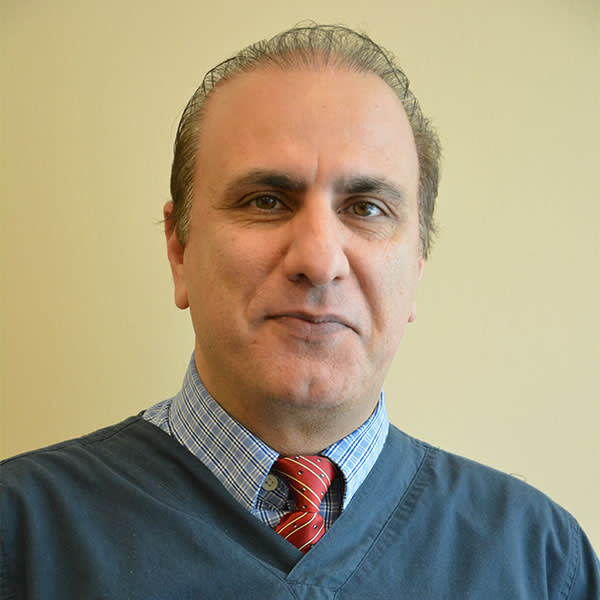 Dr. Mohammad Saade
General Dentist
DDS, University of Shiraz
Dr. Saade received his Doctor of Dental Surgery degree from the University of Shiraz in 1999. He successfully passed the Canadian National Dental Boards in 2015 and currently he is a member of the Royal College of Dental Surgeon of Ontario, Canadian dental association, Alberta dental Association and Ontario dental association.
Dr. Saade is an experienced dentist with more than 18 years in the General Dentistry, in Iran (Shiraz) and Canada (Alberta and Ontario). He is dedicated to providing quality dental care to his patients and making every dental visit as comfortable as possible. He is skilled in many aspects of dentistry such as Restorative dentistry, Veneers, Crown and Bridges, Root Canals, Sedation and Dentures and Implants.
Aside from dentistry, he enjoys painting and drawing and spends time with his family and catching up on Sports such as soccer, hiking and swimming.