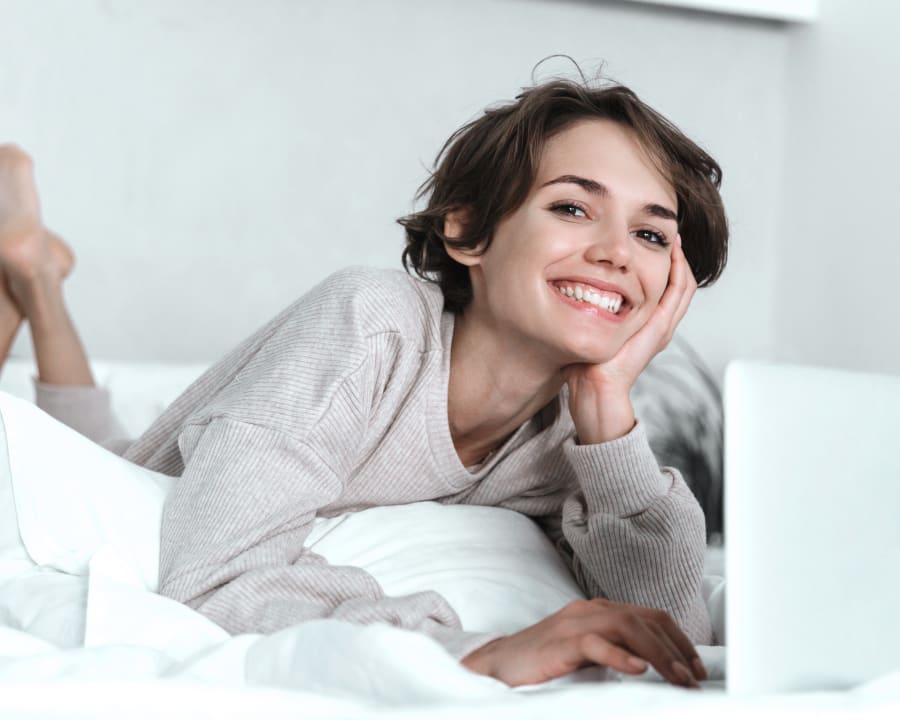 What is Dental Sedation?
Dental sedation refers to a variety of techniques used to make patients more comfortable during dental procedures. Our dentists can help determine if a dental sedation option is right for you. 
At Aspen Springs Dental Centre, we do what we can to ensure that patients are comfortable and at ease throughout the entirety of their dental appointments. In addition to administering sedation, we will work at your pace, pause for breaks as necessary, and offer reassuring words of calm whenever it is required.
In-House Anesthesiologist
Dr. Stephen Ing is a certified specialist in dental anesthesia who offers nitrous oxide, oral, IV and general anesthesia sedation options for patients who require long procedures or may feel anxious visiting the dentist.
Meet Dr. Ing
Nitrous Oxide (Laughing Gas)
Nitrous oxide is breathed in through the nose and mouth. Even though patients are awake and able to communicate, the medication should calm them. It also reduces anxiety, raises the pain threshold, and reduces the gag reflex.
Oral Sedation
Oral sedatives are pills or liquids prescribed by your dentist. The medication is taken orally in advance of a dental appointment. It leaves you awake for the procedure but produces a calming effect.
IV Sedation
For the deepest level of sedation without general anesthesia, IV sedatives are administered directly into the bloodstream through the vein. Our dental team will connect you to a monitor to check your vital signs during sedation.
General Anesthesia
General anesthesia is a controlled state of unconsciousness that should eliminate awareness, movement, and discomfort. Complex treatments can be completed in a single appointment while you are asleep.